Penn Mutual
Toll Free: 1-800-523-0650
www.pennmutual.com
Every person, family or business needs something a little different. We have solutions to fit even the most unique financial demands. Helping you feel stronger today and tomorrow.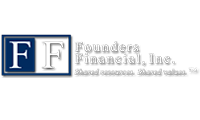 Founders Financial
Telephone: 410-308-9988
Toll Free: 888-523-1162
http://foundersfinancial.com
Closely related to Brooks Financial, Founders is the Financial Planning partner for our clients.  Focused attention to marrying the business and personal financial goals of our clients is what continues to impress us most about Founders.

CareFirst Blue Cross Blue Shield
https://carefirst.inshealth.com
Price out the cost of a family/individual policy here with the largest network of doctors and the least volatile pricing on the street.  We recommend the search for the best value in health insurance start with CareFirst.

Paul Davis Restorations
https://baltimore.pauldavis.com/
For 55 years, Paul Davis Restoration & Remodeling of Greater Baltimore has solved Greater Baltimore's disaster restoration and remodeling needs.